Amid the trade tensions hammering stocks, analysts see a flip side — a trade war safe haven, if you will: The municipal bond market.
It wouldn't be the first time investors turned to the boring but reliable muni market. While demand is usually robust, it surges during economic tumult ("Professionals Flock to Municipal Bonds"), as generations of investors can attest.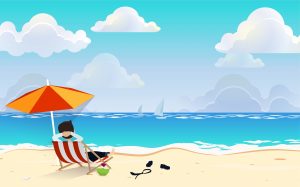 While the Trump administration hopes to wrest more favorable trade terms for U.S. companies and accomplish other objectives, the clashes have so far sparked steep stock market declines, significant losses for farmers and have disrupted and raised costs for many other businesses across a wide variety of industries.
Unsurprisingly, interest rates are declining and the yield curve is flattening ("Interest Rate Reality").
As a respite from the storm, the municipal bond market looks especially attractive, analysts say.
"If the trade tensions lead to especially large losses for U.S. equity indices, then this will probably cause more investors to switch into bonds," Steven Jon Kaplan, CEO at True Contrarian Investments LLC, told the Bond Buyer.
New tariffs on Chinese goods could boost bonds
Last month, the president said he would increase tariffs from 10% to 25% on $200 billion worth of Chinese imports. Days later, he said his administration plans to slap 25% tariffs on another $325 billion in imports from China.
If the U.S. and China don't strike a deal and the administration follows through on the latest tariff threats, there should be further interest in munis.
"It will raise uncertainty in the equity market," Chief Market Strategist Brett Ewing of First Franklin told the Bond Buyer. "I expect that it will, in turn, increase volatility in stocks and lower interest rates in the bond market. This would create an environment that will provide a short-term upside for municipal bonds."
Analysts see munis as trade war safe haven
In all, the administration has imposed tariffs on billions of dollars' worth of goods from China, Canada, Mexico and Japan, while those countries have responded in kind.
The U.S. has also threatened to impose tariffs, thought to be 25%, on autos and auto parts from the European Union and is attempting to negotiate a bilateral agreement with Japan.
Trade tensions probably haven't had a significant impact on the overall U.S. economy so far, analysts say, but there is rising concern from businesses and the uncertainty makes it harder for them to manage their costs and plan ahead.
For longtime muni investors, today's scenario is familiar. For others new to the market, the peace of mind gained from a predictable, steady stream of tax-free income is proving irresistible.