Is the most lucrative sector of the municipal bond market poised for a turnaround?
At least one prominent manager thinks so.
John Miller, head of municipals at Nuveen, said high-quality, long-term municipal bonds have been oversold.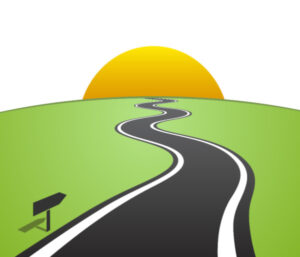 Analysis: Strong fundamentals should fuel rebound
Although 2021 saw a record inflow of funds into the municipal bond market, some investors this year were spooked by economic turbulence, including a recent selloff in Treasuries.
Credit quality wasn't an issue, but they eased their muni holdings anyway ("When Sellers Present Buyers With a Muni Opportunity").
Investment-grade municipals, with maturities of at least 22 years, lost about 16% of their market value this year, according to Bloomberg.
The drop didn't discourage investors who understood the turnaround. In fact, they took advantage of the situation and added to their holdings.
Now, Miller said, he thinks the market will catch up.
Securities that are "either longer on the curve or lower coupon have been oversold and would be an easy segment to see a recovery," he said at an investor roundtable last month, Bloomberg reported.
"It looks like a fairly slow economic backdrop and if the Fed tightens into that meaningfully, that's going to foster more recessionary fears," he said.
Miller, who manages more than $200 billion of muni assets at Nuveen, noted the strong fundamentals in the credit market and that state tax revenues are above their peak prior to the pandemic.
Further, he said, states' rainy-day funds were at record levels and rating upgrades exceeded downgrades by a 3-to-1 margin.
Another sector of the market Miller thinks could bounce back quickly are frequently traded high-yield municipal bonds. These include, for example, Puerto Rico general obligation bonds and munis backed by sales taxes, as well as tobacco bonds.
"Their fundamentals only change very gradually year-by-year, but their prices have moved very rapidly day-by-day, purely based on technical factors," Miller said.
Advocates for long-term munis
As clients and friends know, we advocate buying and holding long-term municipal bonds. Simply, it enables investors to maximize their income without relying on guesswork.
Those who didn't flinch from the recent market turmoil continued to invest as usual. Miller's analysis helps explain why.