A state known for years for financial woes is showing signs of recovery and issuing new bonds as strong investor demand for munis continues.
Illinois is issuing $340 million of new debt for capital projects and will refund $160 million in bonds under Build Illinois, a program backed by sales taxes.
The move comes on the heels of recent, positive rating actions.
In June, Moody's Investors Service lifted Illinois' general obligation and Build Illinois sales tax-backed ratings up a notch to Baa2 from Baa3. Moody's maintained its stable outlook.
Also in June, Fitch moved Illinois' outlook to positive from negative on its BBB-minus rating.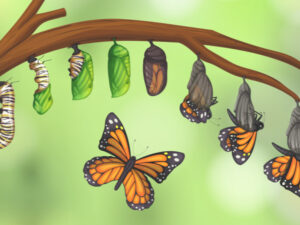 First S&P upgrade in 24 years
Last month, S&P upgraded Illinois' rating from BBB-minus to BBB. It was the state's first S&P Global Ratings upgrade in 24 years. The state's outlook remained stable.
"The upgrade reflects our view of improved liquidity, demonstrated operational controls during the pandemic, and an improving economic condition," S&P credit analyst said Geoff Buswick said.
"The stable outlook reflects the expected strength of the liquidity position, continued economic recovery, and regular revenue and expenditure reporting and budgetary control usage."
Further, S&P said, if the economy continues to recover and there's continued fiscal prudence by the state, more upgrades could be in the offing.
Improved conditions
Over the past several months, the state's finances have improved. Revenues were better than expected, the state received billions in federal aid and the state exercised some fiscal discipline, according to Bloomberg.
In 1997, S&P upgraded Illinois from AA-minus to AA. It remained there until 2009, during the Great Recession, when the state's finances began to steadily deteriorate. In June 2017, its rating bottomed out at BBB-minus.
In its recent upgrade, S&P lauded the state for spending cuts and freezes for fiscal 2021 and an end to budget impasses from 2015 to 2017. The rating agency noted, however, that challenges remain, including public-pension related concerns, structural deficits and the lack of significant rainy-day funds.
Demand for munis
The improved condition of Illinois is notable given its well-known, years-long financial struggles. Like many other states, it didn't experience the dire shortfalls many predicted at the onset of the pandemic ("State and Local Finances Closer to a Boost").
It's no surprise, then, that amid shoots of positive developments in areas that are especially challenged, strong investor demand for munis continues.